Christmas 2019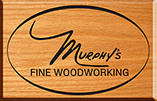 Custom Furniture of the Highest Quality

We would like to take this time to express our profound thanks to all of our customers through the years, I keep a diary of every major piece that I have made through the years. It totals almost 300! And then there are almost 100 Chairs. I am a busy guy with just an amazing client base here in Escondido, Southern California and other parts of our great country.
This is the Murphy Manger. The first year that we were married my folks gave us the manger pieces that were made in Germany. No Manger, no tools, so I borrowed a jig saw and that was when apples and oranges were shipped in wooden crates. Found a crate behind a grocery store and alas my first wood working project was created! Comes out every year and graces our fireplace.
Then there is the Christmas Box. I forget how many of these we made - at least 20 for family and friends. But it has 2 amazing books in it. The first is The Christmas Box, by Richard Paul Evans. First published in 1993 by Simon & Schuster and should be in everyone's collection. Then our daughter Lisa said Dad you need to include A Christmas Story, written by Jean Shepherd and made into the great hilarious movie that we watch every year! The Boxes are made of quilted, curly Australian wood, red oak and black walnut and are loved by all that got them.
Through the years I have loved making Chairs! As a woodworker they are one of the most difficult pieces of furniture to make and have them look great, fit well, last, not fall apart, and can be passed on to others. We have produced over 70 chairs and I have taught at American Sycamore Woodworking School in Indianapolis building another 25/30 chairs in a classroom session. We produce 4 styles of Morris Chairs which are truly American Classics; Our California West Greene & Greene Chair, our Traditional Spindle Arm Chair, our award-winning Bow Arm Chair and the California West Bow Arm Chair.
Just a Little Christmas History and Humor…From my friend Don Zech who owns CDC Commercial Realty.. I borrowed this from his Christmas Newsletter!
When four of Santa's elves got sick, the trainee elves did not produce toys as fast as the regular ones, and Santa began to feel the Pre-Christmas pressure. Then Mrs. Claus told Santa her Mother was coming to visit, which stressed Santa even more.
When he went to harness the reindeer, he found that three of them were about to give birth and two others had jumped the fence and were out. Heaven knows where. Then when he began to load the sleigh, one of the floorboards cracked, the toy bag fell to the ground and all the toys were scattered.
Frustrated, Santa went in the house for a cup of apple cider and a shot of rum. When he went to the cupboard, he discovered the elves had drunk all the cider and hidden the liquor. In his frustration, he accidentally dropped the cider Jug, and it broke into hundreds of little glass pieces all over the kitchen floor. He went to get the broom and found the mice had eaten all the straw off the end of the broom. Just then the doorbell rang, and an irritated Santa marched to the door, yanked it open, and there stood a little angel with a great big Christmas tree.
The angel said very cheerfully, 'Merry Christmas, Santa. Isn't this a lovely day? I have a beautiful tree for you. Where would you like me to stick it?'
And thus, began the tradition of the little angel on top of the Christmas tree.
Not many people know this.
---
As a small independent furniture maker, we can offer a degree of flexibility and attention to detail not commonly found in larger shops. "I thoroughly enjoy and take great pride in my work. Using attention to detail and proven construction."
I like to think that we build Extraordinary Hand-built Furniture for your Extraordinary Home. Give us a call to chat about your dreams …
For a bit of an adventure visit our web page at the Gallery Section Click Here to see the really different collections that we make.
Very Best,

Post Office Box 300100 / Escondido, CA92030 / 760 743-6923
2243 Mountain View Drive / Escondido CA 92027
This email address is being protected from spambots. You need JavaScript enabled to view it. :: Website