California West Bookcase & Display Cabinet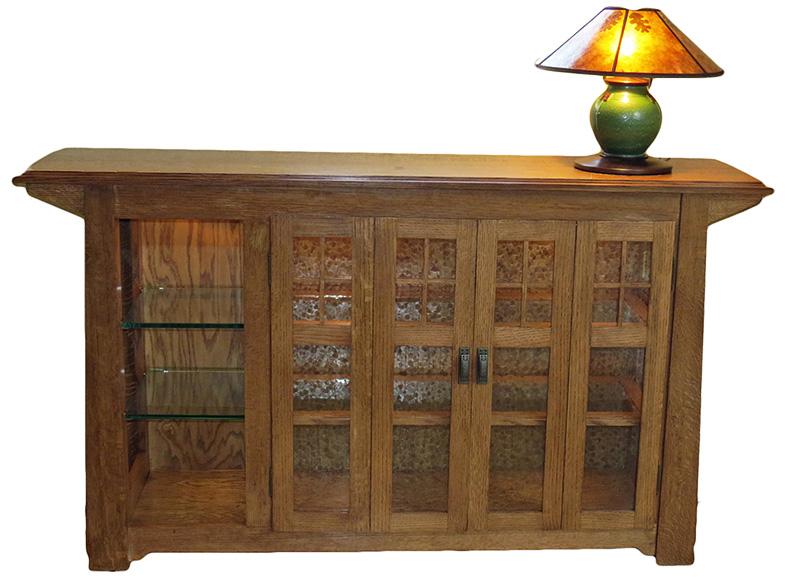 This case is made with quarter-sawn red oak, and highly figured for the top. The top is 1 1/8" thick and has inlaid cherry butterfly keys along the glue lines. The doors have special antique sand cast glass which are divided by wooden mullions. The hardware are bronze pulls and the interior has two wooden shelves that are adjustable with glass inserts. The right side of the case will have a glass open side and so will the left. The left side will have two ½" polished glass shelves that are open to the front and will be adjustable.
Size: 68" long by 38" high and 16 ½" deep
Summer Sale SAVE +++!!!!
Sale Price for Quarter-Sawn Red Oak, Delivered Free in Southern CA
$5,600.00
Quarter-Sawn Red Oak $5,900.00
To Order, Call 760 743-6924 or This email address is being protected from spambots. You need JavaScript enabled to view it.
This piece will be Custom Made for you with your selection of wood and stain
Delivery from date of Order approx 30+ days